Its almost June 2011 and we have seen a steady stream of chess tournaments in the Philippines for this year. So far there have been two major international tournaments our country hosted and this afternoon in Tagaytay, the third one: ASEAN Zonal 3.3 Championship.
The ASEAN Zonals which is the World Chess Cup Qualifier starts May 24 and will end by May 30. It is happening at the Tagaytay Convention Center and Asia's first chess grandmaster Eugene Torre is playing there. Together with GM's Rogelio Antonio Jr., Mark Paragua, John Paul Gomez and Darwin Laylo. Richard Bitoon Oliver Barbosa, Barlo Nadera, Ronald Dableo, Chito Garma and Oliver Dimakiling, they will try to earn GM norms in this tournament too aside from earning a spot for the World Cup.
In the local scene, summer time has always been a good time for developmental chess as we see chess tournaments organized almost everywhere around the country. Good for the game but even better for the youth of this country.
And in my quest to quench my thirst for bullet chess, here is a game I played awhile ago at Chess Cube:
Site www.chesscube.com
Date 2011.05.24
White: Me 1901
Black: hajrushi1@chesscube.com 2036
Result 1-0
Time 1:00 min
1. d4 c6 2. Bg5 d6 3. e4 h6 4. Bh4 f6 5. Bg3 g6 6. Nf3 Bg7 7. Bd3 e6 8. c3 f5 9. O-O Ne7 10. h3 O-O 11. exf5 d5 12. fxg6 Nf5 13. Nh4 Nxg3 14. fxg3 Rxf1+ 15. Qxf1 Nd7 16. Nd2 Nf6 17. Ndf3 Nh5 18. Kh2 Qf6 19. Ne5 Qe7 20. Qf7+ Qxf7 21. gxf7+ Kf8 22. Rf1 Nf6 23. Nhg6# 1-0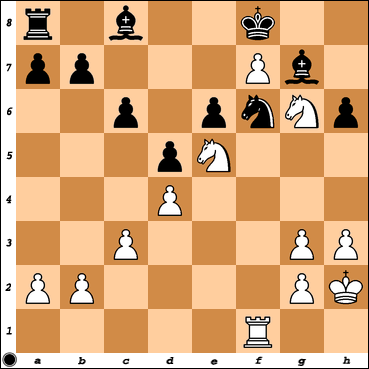 The knights of King Arthur worked their ass off in this game!